Back to Parent Page
Apheresis
Collect the right blood components while delivering a positive donation experience.
The collection options offered on our apheresis systems span from multi-dose collection of individual components to combinations of different blood components, while increasing their donor management capability and reducing the number of donors required to achieve those targets.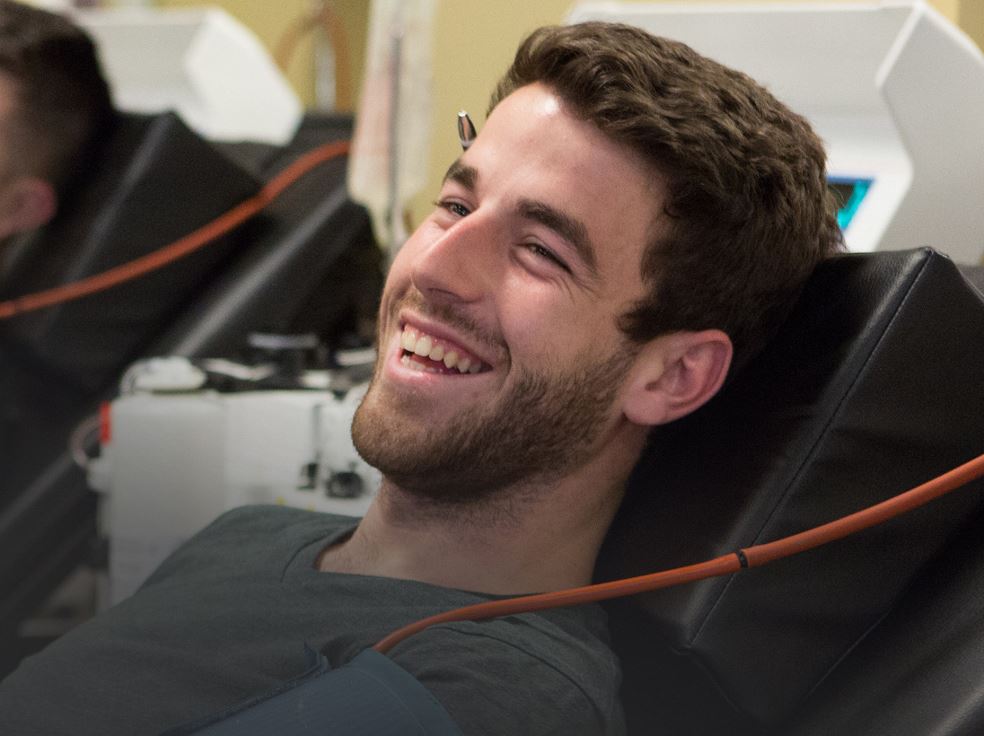 Apheresis System
Select a system to learn more.
Apheresis System
Select a program to learn more.
MCS®+ 8150
Mobile Collection System
With the proven reliability and mobility of the MCS+ 8150 device, collecting multiple blood components from a single donor to meet collection goals has never been easier. With the ability to run multiple protocols on the same device, the MCS+ 8150 system gives operators the flexibility to collect the components in the greatest demand.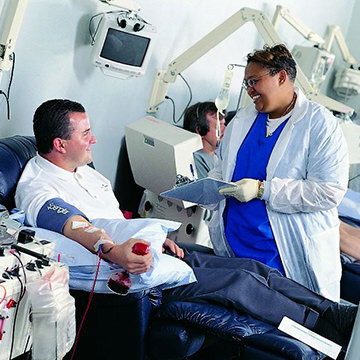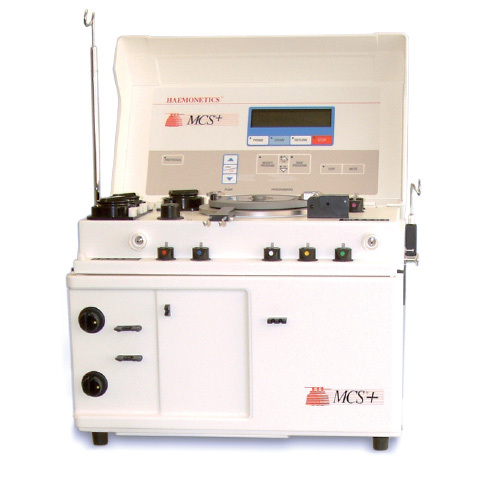 MCS®+ 8150
Available in North America only.
MCS®+ 9000
Multicomponent Collection System
Collecting more platelets starts with reaching more donors. And many donors—from smaller individuals to those with lower platelet counts or time constraints—are more suited to single unit collections. Many other potential donors only consider donation when mobile units come to them. So optimize all collections with the proven technology and unique mobility of the MCS+ 9000 device for every donor everywhere.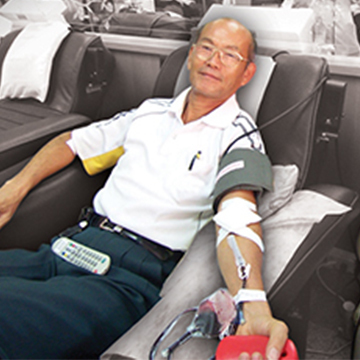 MCS®+ 9000
Available globally. See product brochures below.
PCS®2
Plasma Collection System
The PCS2 plasma collection system offers self-loading pumps, auto-priming, comprehensive messaging, advanced optical sensors, minimal alarms, and an easy-to-read display; the system is sophisticated yet easy to use. With multiple safety features, including redundant air detectors, a donor line pressure monitor, low anti-coagulant ratios, a fluid sensor, and an enclosed centrifuge, the system is built for reliability. The system is also available for use with EXPRESS® software which contributes to a reduction in overall donation time while offering a positive donation experience.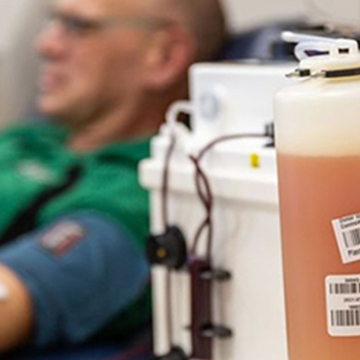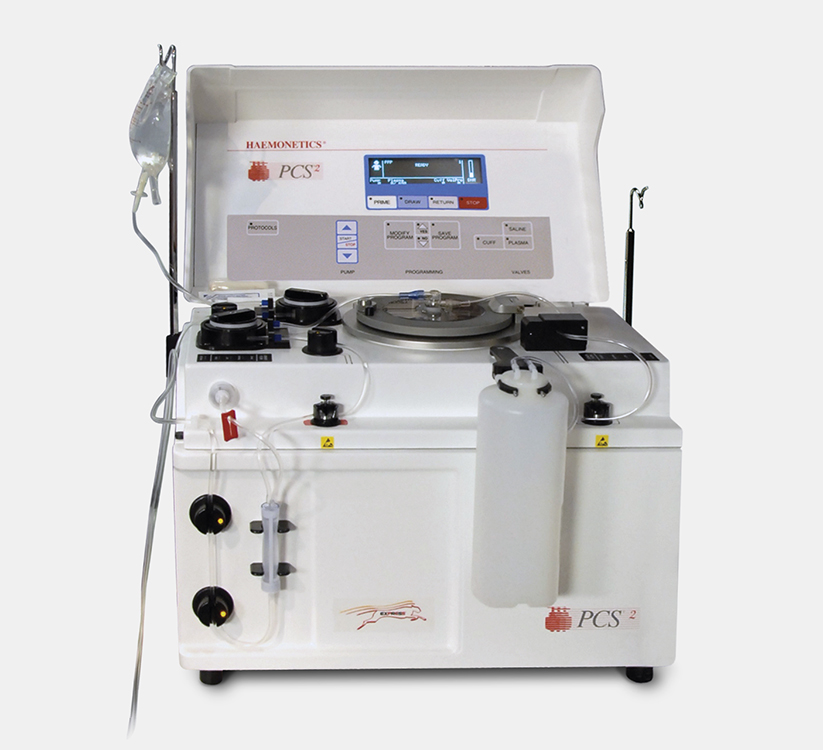 PCS®2
Available globally. See product brochures below.
NexSys PCS®
Plasma Collection System
NexSys PCS is not just a new plasmapheresis device. It's a powerful platform engineered to make your plasma collection business more productive and more efficient. Built on the legacy of our PCS®2 device and inspired by extensive user research, the NexSys PCS system is designed to increase productivity and improve quality and compliance in plasma collection centers.

Persona®, a proprietary integrated plasma collection solution built upon the NexSys PCS platform, is the first and only donor-tailored solution clinically shown to yield +9% to 12%* more plasma per donation on average to maximize both cost-efficient output and patient impact.

*Based on baseline device, software configuration and donor population.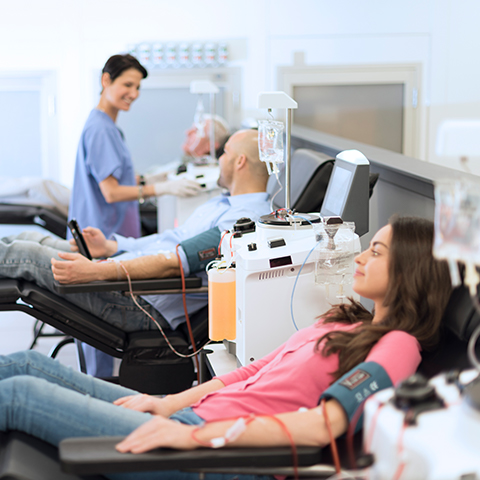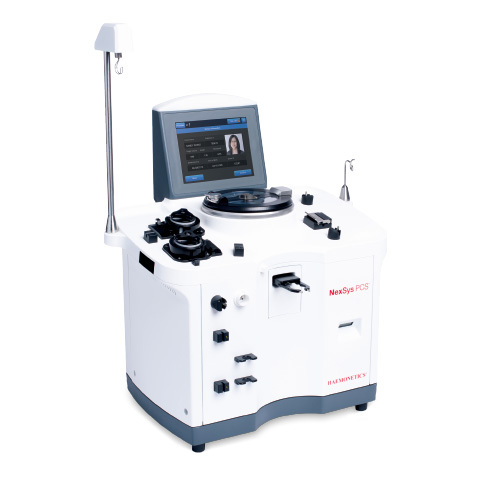 NexSys PCS®
Available globally. See product brochures below.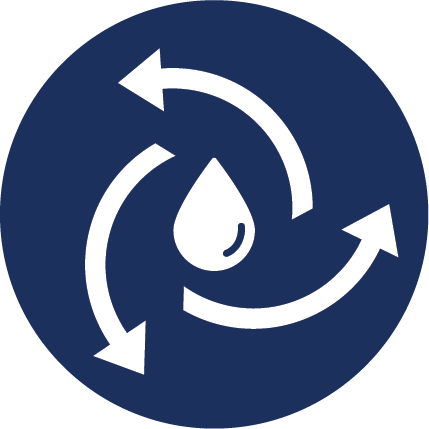 Apheresis Training
Grow your knowledge in apheresis with this comprehensive elearning program.
Collecting the right blood product for the right patient starts with the right knowledge. In this multi-course training program, we will start with an introduction to apheresis and expand into details on our apheresis products.
Launch Training